CYSEC is a Swiss cybersecurity company providing a Confidential Computing software solution which enables companies to secure workloads execution. We ​ help companies to securely deploy their application with highly sensitive data in industries such as financial services, edge applications and space. Our core team has competences in offensive and defensive IT security, software development, embedded hardware and cryptography.
Based at the EPFL Innovation Park in Lausanne Switzerland, CYSEC has managed since its inception to develop ARCA Trusted OS, a container-specific confidential computing environment, today commercialized with different deployment options from the cloud to the Edge.
CYSEC provides its IoT security solution to enrich CROSSCON stack and/or validate its operation in relevant operational scenarios. CYSEC will also lead the Integration of CROSSCON components and extension primitives developed in WP3 and W4 for the different platforms and testbed environments of the identified use cases, according to a dedicated integration plan.
click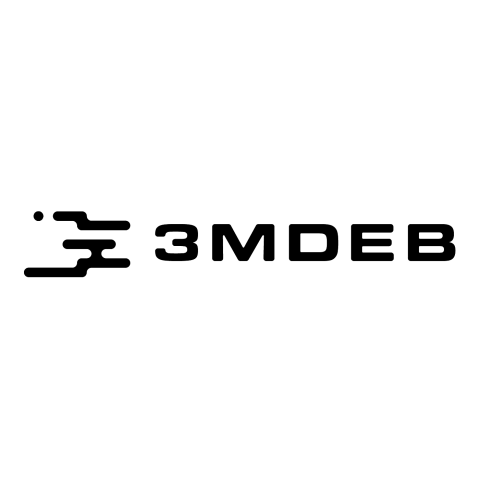 3mdeb team has been committed to providing innovative solutions for hardware OEMs and ODMs to achieve delivered products' full potential, security, and reliability. We accomplish this by using the Dasharo open-source firmware distributions, which combines coreboot, EDKII, LinuxBoot, U-Boot, and other open-source firmware projects to provide clean and simple code, long-term maintenance, transparent validation, superior documentation, privacy-respecting implementation, liberty for the owners, and trustworthiness for all.
In the Crosscon project, we are responsible for creating security validation criteria for IoT devices, including defining their KPIs and ensuring that the security aspects built in the Crosscon stack have a practical dimension, not just a theoretical one.
click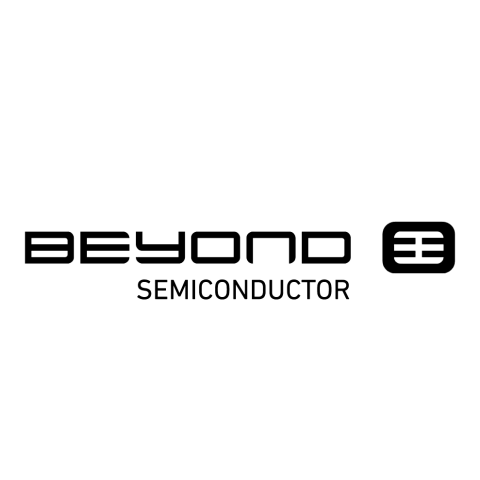 Beyond Semiconductor is electronics research and development company that works in the field of semiconductor IP and hardware based security. Besides high assurance network encryptors the company's products include data diodes, security and cryptographic IP cores, image and video compression IP, highly efficient (including RISC-V) processors and digital signal processing IP. The company's intellectual property is implemented by some of the world's most renowned semiconductor corporations and shipped in billions of ASICs.
As part of the CROSSCON project, Beyond Semiconductor will provide security and hardware related expertise to enable the development of the CROSSCON stack. The contribution includes development of a security enhanced RISC-V based SoC providing extended hardware security guarantees to the CROSSCON stack.
click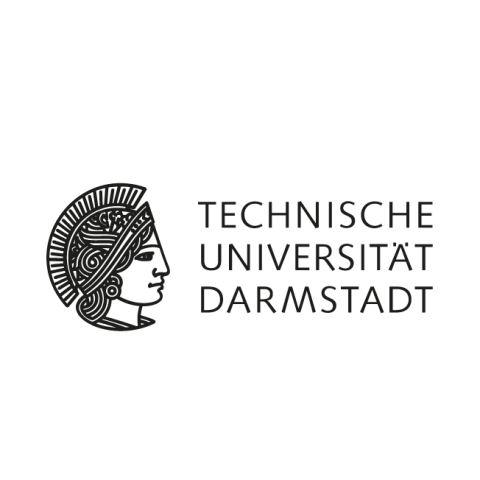 The Technical University of Darmstadt is one of the leading universities in Germany and Europe in the field of cyber security research and artificial intelligence. As part of the Centre for Research in Security and Privacy, which is funded by the federal and state governments, Darmstadt is one of the central research locations in the field of IT security in Europe. The System Security department of Prof. Dr.-Ing. Ahmad-Reza Sadeghi is involved in the design and development of security architectures and trusted infrastructures with a special focus on hardware security architectures, IoT security and security of AI.
The role of TUD within CROSSCON is in contributing its extensive expertise in the area of System Security for developing and Open Specification of the CROSSCON architecture encompassing both hardware and software components. TUD will also contribute in developing novel security services as part of the CROSSCON service stack, in particular in researching ways for trustworthy provisioning of IoT-related workloads on Cloud-based FGPA accelerators.
click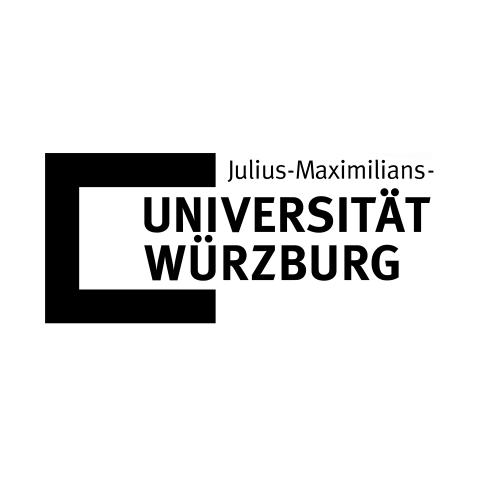 The University of Wuerzburg (JMU), located in the city of Wuerzburg, Bavaria, Germany, is a renowned public research university. It has a rich history, having been founded in 1402, and is widely respected for its academic excellence and research capabilities. The university is particularly well known for its strong commitment to computer science education and research, with a well-established department that maintains numerous partnerships with industry and government institutions. The Security of Software Systems Group led by Prof. Dr.-Ing. Alexandra Dmitrienko is actively engaged in various research areas of security, including software security and IoT security.
JMU is taking the lead in driving the development of new, novel, trusted services, as well as specifying extension primitives that meet the specific requirements of Domain-Specific Hardware Architectures. In addition to its primary responsibility, JMU contributes its expertise in other areas of the project, such as designing the Open Specification of the CROSSCON Stack.
click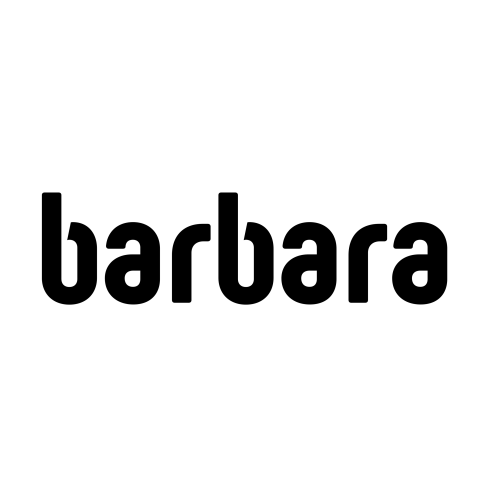 Barbara helps industrial companies in their digitisation process by facilitating Edge IoT in a cyber-secure way. Barbara has developed a Secure Linux based Edge IoT Operating System to govern distributed intelligence, based on standard technology and interoperable with specific solutions for sectors such as energy, water, manufacturing and rail transport. Barbara has been developing technology for the Edge IoT for 5 years, creating, deploying and executing Artificial Intelligence algorithms from different authors, on distributed Edge IoT Nodes.
As these Edge IoT Nodes are hardware equipment like the one developed in the CROSSCON project, Barbara focuses on the study of use cases and security guarantees that may be needed by some of the end users to support the CROSSCON stack design process. In addition, within the project Barbara will provide its operating system to use the CROSSCON stack and validate the capabilities and security guarantees it offers.
click

SEARCH-LAB Ltd is a spin-off company established in 2002 at the Budapest University of Technology and Economics with a focus on security research and development. The laboratory is specialized in security testing and evaluation of various ICT products, with a special expertise in security of embedded systems. Through its Secure Coding Academy it runs software security courses specifically tailored for large software development companies. Since its establishment, the laboratory has carried out several R&D projects with topics covering security issues in various fields.
SEARCH-LAB leads testbed creation (WP5) and will provide a physical testbed for the partners. SEARCH-LAB takes part in the creation of security requirements, validation activities, TEE toolchain (WP3) and will conduct security testing of the CROSSCON stack. SEARCH-LAB also develops interactive instructor-led online trainings with hardware-based hands-on exercises to showcase the capabilities of the CROSSCON stack.
click

The University of Minho (UMINHO) is a public research university in Braga and Guimarães, Portugal. It was established in 1973 and is considered one of the country's youngest and most dynamic universities. The university is recognized for its research and innovation activities and has partnerships and collaborations with institutions and companies worldwide. The Embedded Systems Research Group (ESRG) lab, located at the School of Engineering, specializes in designing, developing, and implementing embedded systems covering a wide range of areas such as real-time systems, cyber-physical systems, networked embedded systems, and reconfigurable systems. The group has been actively developing cyber-security solutions for the next generation of IoT devices, including virtualization and hardware security.
UMINHO is the leader of the WP3 - Development of the CROSSCON stack. Primary responsibilities within the WP3 are the development of the CROSSCON TEE Isolation and Abstraction, and the CROSSCON Hypervisor. It also provides support in technical activities for Domain-Specific Hardware Architectures (WP4). UMINHO also has an active role in the dissemination and exploitation activities, leading the dissemination and communication tasks covered by the project.
click

The University of Trento, with slightly more than 50 years since its foundation, ranks consistently among the top Italian universities. The Computer Science Department ranked 84 in the European QS World Ranking 2016 and 91 worldwide in the THE rankings 2019. In 2018 our department has been awarded a research excellence grant in the area of Industrial and Computer Engineering by the Ministry of Research and Education. The research team is internationally recognized in cybersecurity and has a significant experience in the security of networks and systems.
UNITN is the scientific coordinator of CROSSCON and leader of the design, specifications, and assurance workpackage (WP2). It also leads the technical activities on the security of bare metal devices as well as building a trusted toolchain for TEEs (WP3). UNITN takes also part in the dissemination and exploitation activities with an active role in building a community around the topics covered by the project.
click

Atos (ATOS) is a global leader in digital transformation with over 110,000 employees in 73 countries and annual revenue of over € 11 billion. Atos has portfolio of advanced digital security solutions with its network of over 6,500 dedicated experts and 16 next-generation Security Operation Centers (SOCs). Atos is involved in CROSSCON through Atos Research & Innovation (ARI), the R&D hub based in Spain with almost 30 years of experience in running Research, Development and Innovation projects.
Besides its role of project coordinator and the leader of quality management and exploitation activities, Atos is also responsible for the website. It also acts as task leader for use case definition and contributes to several other technical tasks.
click